Operable Roof Windows for Bathrooms from Atlite Skylights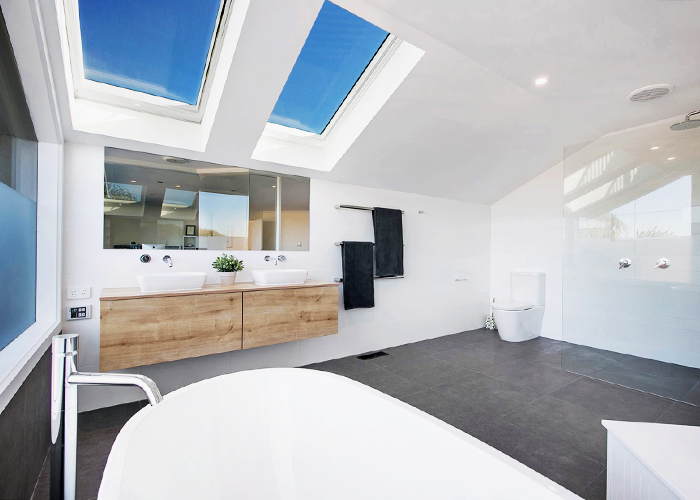 This beautiful bathroom was made complete with two equally stunning yet functional roof windows from Atlite Skylights. The Melbourne company was commissioned by Pepper Constructions to replace two old acrylic skylights with roof windows that not only allowed light, but ventilation as well. As the skylights were not of a standard size, Atlite Skylights produced two custom operable roof windows and further enhanced them with double-glazed glass to suit the west-facing aspect of the bathroom.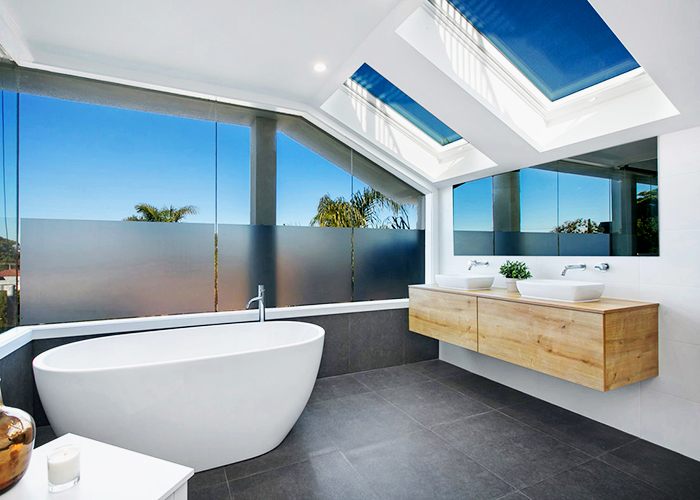 Atlite Skylights team of experts were required to remove the existing skylights plus create & install custom flashing to suit the roof. Plus, due to Atlite's bespoke operable roof window manufacturing capabilities, the builders were able to reduce costs and their turn-around time. Both the builder and homeowner were thrilled with the results.
For more information regarding operable roof windows for your bathroom, please visit www.atlite.com.au today.