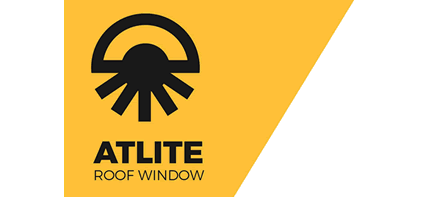 Company Profile
Atlite Skylights is an award winning skylights manufacturer and natural lighting solutions company in Australia.

Winners of a 2018 Good Design Award, Ranked 14 in the Smart 100 Awards in 2018 and featured in series 2 of the 2018 season of Good Design Australia – Innovations.
The new Premium Roof Window has been skilfully designed by their team of qualified engineers in collaboration with Swinburne University and are Australian Made to meet Australian Standards.

Their premium glass has been exposed to extreme heat and powerful factory simulations to put it to the test in the harshest of weather conditions. The solid construction featuring sleek edge to edge glass, guarantees that the glass is leak proof, fire safe, and rain, hail and cyclone resilient. The Atlite Premium Roof Window is designed to endure Australia's cruellest climate conditions.
Designed in 2 versions - fixed or openable (manual or electric) the Atlite Roof Window delivers glorious natural light, transforming any space into a bright and expansive environment.

The sleek design and manufacturing capabilities enables Atlite to custom make roof windows any size or shape.
Atlite can manufacture skylights in any size or shape – trianglular, hexagon, rhombus and more…
Atlite also have a traditional range of skylights and tube lights with details, options and sizes to suit virtually any natural lighting requirement.

Atlite skylights are designed and manufactured in Melbourne, Victoria and used Australia-wide in homes, offices, schools, factories, warehouses, sports facilities, gyms, care facilities - in fact all kinds of residential and commercial buildings reflecting Atlite's first class reputation for quality and style on a national level.

If you need a special skylight we can custom design and manufacture to meet your exact requirements.

Atlite Skylights
03 9584 8500
31-33 Kembla St, Cheltenham, VIC, 3192
* If you would like to update the text on your profile page, please contact Spec-Net.