Custom Built Skylights and Roof Windows from Atlite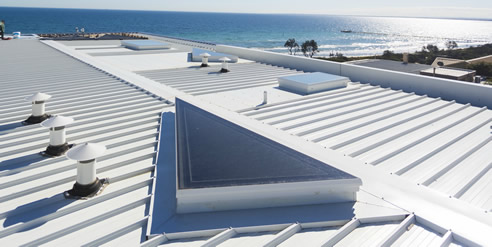 Atlite Skylights can custom build skylights and roof windows to any shape or size. Already our satisfied clients enjoy their roof windows in a variety of shapes and sizes. The Atlite point of difference is our ability to adapt to the growing needs of our customers. Our specialty is in custom made products, whether square, round, rectangle, triangle, hexagonal we do it all.
Our products are 100% Australian owned and manufactured and boast over 50 years of quality manufacturing and premium design experience to provide you with innovative engineering and style to suit your needs. An Atlite skylight will fill your space with and abundance of light, provide energy-rated natural lighting, thermal protection and ventilation to suit your specific needs.
Get creative with an Atlite Roof Window or Skylight and try a different shape for your natural lighting solution.
Have a look at some of our custom-made skylights and contact us about your next project.