The Benefits of Skylights from Atlite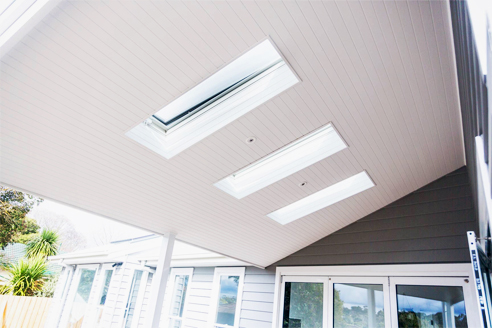 Atlite is a leading manufacturer of natural lighting solutions in Australia. With over 50 years in the skylight business, Atlite is pioneering uncompromising quality in design, manufacturing, construction and service.
Why install a skylight in your home?
Skylights can brighten up the darkest of corners and the darkest of moods. Natural light increases mood, has a calming effect and overall, it's good for your wellbeing.
Skylights situated in the optimum position can allow in more natural light and warmth resulting in a reduction in energy consumption and your power bills by having natural light instead of electric lighting. Double glazing allows for an efficient and natural way to regulate the temperature of your space and provide proficient insulation all year round.
Increase your natural lighting without compromising your privacy. Atlite Skylights roof window is more of a window to the sky. If privacy is an issue but more light is needed a skylight/roof window could be just the answer. Watch the clouds by day and the stars by night instead of traffic and people.
Openable skylights can increase ventilation through the room. Leave the roof window open and come home to a fresh airy room without compromising your home security.