Pyropanel protects life and property with special purpose doors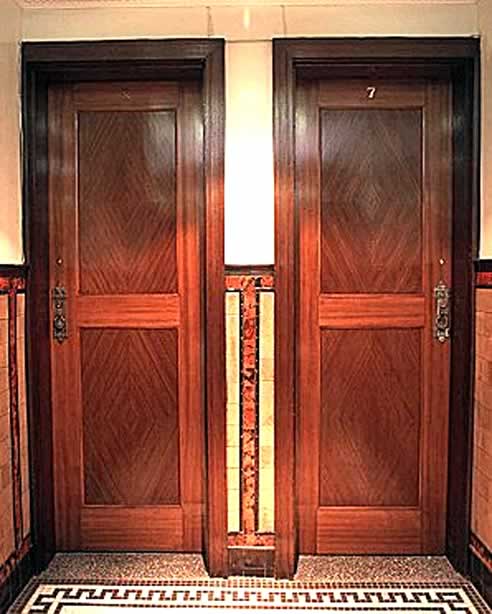 Pyropanel® are leading innovators of fire rated and special purpose doorsets. The products and systems Pyropanel® devise are tested at accredited independent laboratories such as the Building Research Association of New Zealand (BRANZ), NATA and TELARC registered fire testing laboratory.
All Pyropanel® fire rated and special purpose products are tested and approved in accordance with Australian Standard 1530, Part 4, 1990 and British Standard 476, Part 22, 1987. To our clients that means absolute confidence that the products and systems will perform precisely to specification.
Doorsets are available in a wide variety of configurations, to provide flexibility of design together with the secure knowledge of performance under fire conditions.
Available in single leaf or pairs, meeting stiles can be T-section, rebated or square.
Pyropanel® fire doors are less dense than many other doors available on the market and especially durable, with most having the ability to be trimmed on site to ensure a perfect fit without compromising the fire rating.