Fire Protection Doors Melbourne from Pyropanel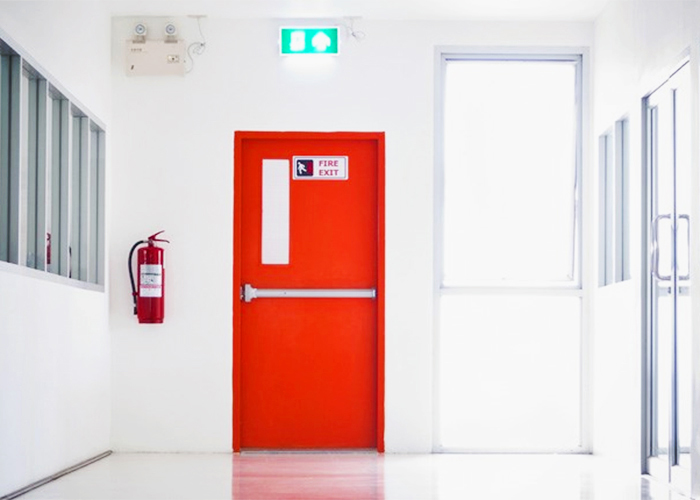 Pyropanel are proud manufacturers and suppliers of fire door technology. Their exclusive product range comprises of five World and Australian "firsts," and tested to both Australian and International Standards. Products available for specification include fire doors, lift safety and smoke doors, acoustic doors, special purpose doors, fire rated access panels, fire rated glazing, and a comprehensive range of accessories. Other products include fire collars, mortar, and sealants.
Fire rated doorsets come in a wide range of configurations for design flexibility. Specifiers can also rest assured their fire protection door solution from Pyropanel will perform in all fire conditions. Doorsets include;
Side hung fire doors.
Sliding fire doors.
Glass fire doors.
FSC (Green Star) fire doors.
Pyropanel doors boast a density less than competing doors on the market, are durable, and able to be trimmed to size without compromising on their fire rating. Furthermore, these fire protection doors are approved for Green Star projects. To find out more, visit www.pyropanel.com.au.