CleanSeal EasySlide: Quality Aids from Hand Rail Industries

Hand Rail Industries CleanSeal EasySlide shower rail system is an invaluable shower aid for daily living, especially for older adults and people with disabilities fully compliant to AS 1428.1-2009. These state-of-the-art access solutions further expand the range of innovations from the experts at Hand Rail Industries, as they uphold their mission to make people's lives easier, simpler, and safer while inhibiting Bacterial build up caused by the buildup of soap scum, body fluid and mould spoors.
EasySlide Handset Cradle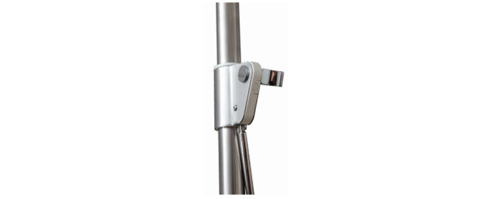 EasySlide is a one-of-a-kind handset cradle for shower equipment. The handset cradle allows the user to smoothly position the shower by slide-action with a tensioner that is fully adjustable. The bush is encapsulated for self cleaning and keyed to vertical rails in order to prevent unwanted axial rotation. EasySlide is made from quality stainless steel for resistance to water and exhibits no obstruction on the rail which could normally harbor bacteria. These shower aids for daily living can be customised with a handle for comfortable use of seated users.

VIC: 03 9466 3211
NSW: 0429 183 476
90B Northgate Drive, Thomastown, VIC, 3074