Bariatric Grab Rails Sydney from Hand Rail Industries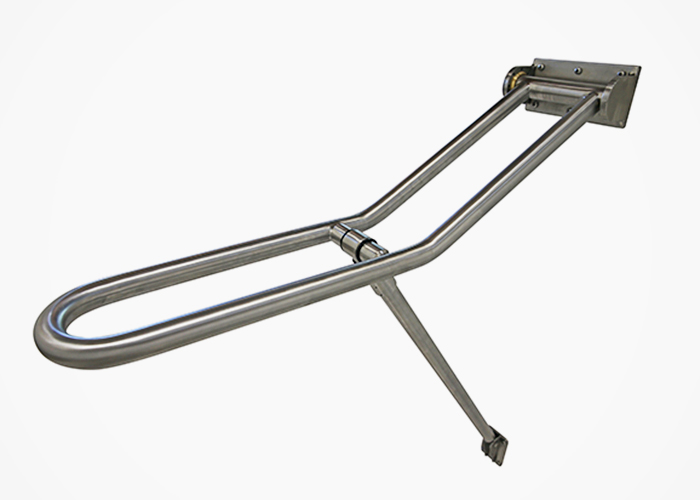 For the utmost bariatric patient support equipment, look no further than Hand Rail Industries for their supply of grab rails. One of the most significant challenges faced by patients that are preparing for or have undergone bariatric surgery, is their ability to comfortably navigate their surroundings. Whether at home or within a care facility, grab rails are essential for bariatric patients that require assistance sitting, standing, or transferring to their sides.
Hand Rail Industries provides the following grab rail solutions;
Fold Up Grab Rails - Extending 850mm off the wall this grab rail remains firm while in use and can be conveniently folded down out of the way when no longer needed.
Straight Grab Rails - Permanent straight grab rails.
Toilet Grab Rails - A straight bar combined with three distinct vertical angles available.
Each grab rail is made from 304 grade stainless steel plus is engineered in compliance with and exceeding AS1428.1-2009. Grab rails from Hand Rail Industries are load rated up to 300kg and are proudly Australian made. For more information regarding Bariatric Grab Rails Sydney from Hand Rail Industries, visit www.handrailindustries.com.au today.
VIC: 03 9466 3211
NSW: 0429 183 476
90B Northgate Drive, Thomastown, VIC, 3074