Commercial Grab Rails - OT Grip from Hand Rail Industries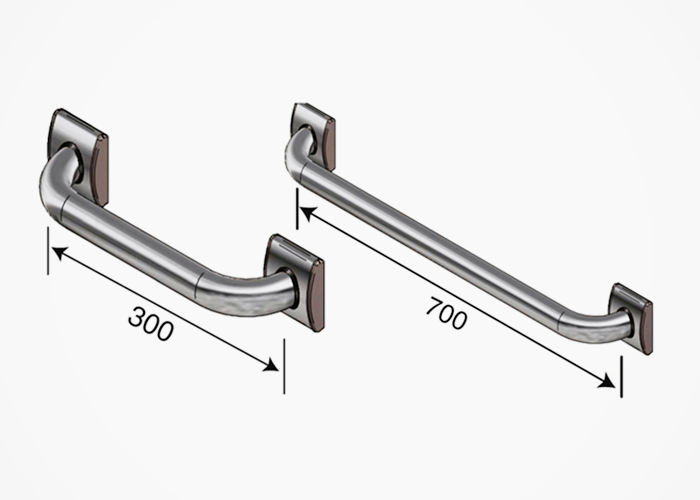 Industry-trusted manufacturer and distributor of disabled and aged care products, Hand Rail Industries (HRI) takes pride in its robust, easy-to-use, and cost-efficient OT Grip Commercial Grab Rails. They are ergonomically designed to allow hands to fall naturally around the rail and minimise strains, physical effort, and discomfort when grabbing the rails. This product range will assist in improving mobility and increasing security, safety, and support in many critical areas within the working environments, significantly reducing the chance of accidents.
OT Grip is an original Australian innovation compliant to AS1428.1-2009. Mostly made of low-maintenance stainless steel, these commercial grab rails are comfortable to hold and won't easily harbour bacteria. They are supplied in two finishes: Satin or Mirror Polished. Available in a variety of styles and shapes, including;
Horizontal Oval Tube Grab Rail
Oval Tube WC Corner Grab Rail
Oval Tube WC Grab Rail
Oval Tube Ambulant WC Grab Rail
Oval Tube Complete Backrest Combo
Oval Tube Backrest
Vertical Oval Tube Shower Grab Rail
Inverted T Oval Tube Shower Grab Rail
Oval Tube Corner Shower Grab Rail
Learn more about these commercial grab rails by heading over www.handrailindustries.com.au today.
VIC: 03 9466 3211
NSW: 0429 183 476
90B Northgate Drive, Thomastown, VIC, 3074