Back Rests with Adjustable Fixing from Hand Rail Industries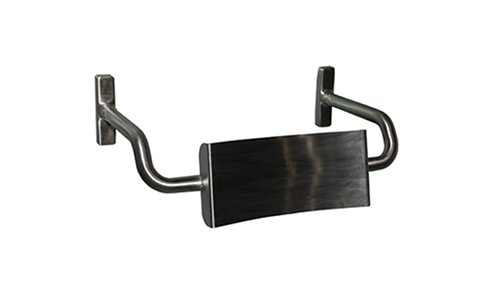 An ideal solution for the relief and reversal of back pain, backrests are highly beneficial and in particular for the elderly or disabled. Aside from the additional support of the lower back, backrests can also align the neck, back, and hips while sitting, resulting in improved the overall posture.
Lead manufacturer and distributor of disabled and aged care products in Victoria, Hand Rail Industries takes pride in their range of quality backrests that are built with adjustable fixings for optimum convenience. Taking a modular approach to the design and function of the backrests allows for stability and ease of mobility from home to hospital applications.
Hand Rail's backrest with adjustable fixing is available in 32mm diameter stainless steel, supplied in compliance with Australian Standard AS1428.1 Design for Access and Mobility.
Get in touch with Hand Rail Industries for more details on Back Rests with Adjustable Fixing. Visit www.handrailindustries.com.au today.
VIC: 03 9466 3211
NSW: 0429 183 476
90B Northgate Drive, Thomastown, VIC, 3074