Stainless Steel Shower Seat Mounting Kits from HRI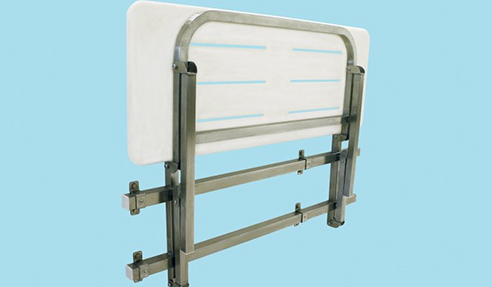 With an excellent track record spanning more than 30 years, Hand Rail Industries (HRI) has established a reputation of being the lead provider of stainless steel mounting kits for shower seats.
HRI specialises in custom-made products and services for the disabled and aged across Australia. Established with a client-centric approach without compromising quality, HRI conforms with the requirements of ISO 9001 and Australian Standard AS1428.1 Design for Access and Mobility.
Without luxurious spending, HRI assists in installing mounting kits to prevent mounting issues on the wall stud. This affordable solution is used in conjunction with HRI folding shower seats, installed in 6 easy steps. The home assist mounting kit is made from stainless steel and is suitable for corner mounting.
HRI guarantees fault-free workmanship for all their products and services with the materials subject to normal wear and tear for 5 years.
Get to know more about stainless steel shower seat mounting by heading over to www.handrailindustries.com.au.
VIC: 03 9466 3211
NSW: 0429 183 476
90B Northgate Drive, Thomastown, VIC, 3074