Anti-Ligature Grab Rails by Hand Rail Industries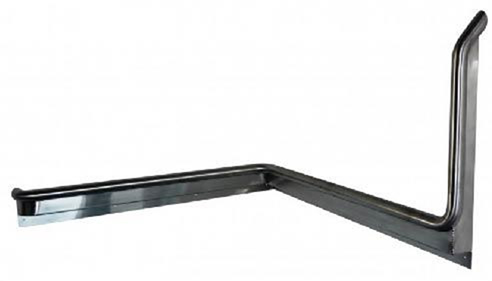 Hand Rail Industries supplies anti-ligature grab rails as part of their extensive catalogue of balance and support products. Anti-Ligature grab rails are fixed to the wall however are free from ligature points. With an extensive résumé spanning nearly four decades, the Australian-owned and operated company is a leader in commercial installation, disabled and aged care products, catering to both the healthcare and building industries.
Why Use Anti-Ligature Grab Rails?
When planning the construction or anti-ligature refurbishment of a bedroom or bathroom for patients suffering from mental illness, it is essential in the design process to eliminate points on a fixture which could create a point of ligature, resulting in self-harm. Unfortunately, many items that would be considered standard for a bedroom or a bathroom pose a risk of ligature and alternate products must be used in order to achieve the same function, yet provide a safe environment for both patients and staff.
Hand Rail Industries provide on request grab rails in different configurations with anti ligature in fill protection.
Used primarily in hospitals, correctional centres and mental health facilities
Hand Rail Industries supplies in-fill anti-ligature grab rails in 32mm dia or 38mm dia fully welded.
As testament to Hand Rail Industries' "quality first" policy, the anti-ligature rail is fabricated from premium raw materials. The high build quality provides outstanding strength and resilience to hard, long-term wear.
Get in touch with Hand Rail Industries to learn all about the anti-ligature grab rails. Head on over to www.handrailindustries.com.au now.