Spec-Net Building Index on Show at DesignBUILD 2019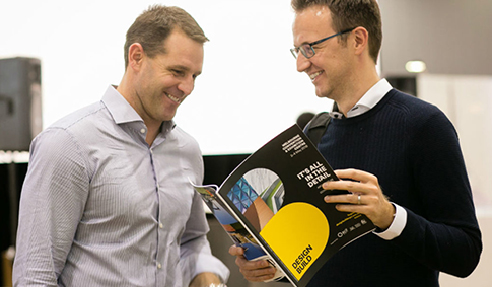 Spec-Net is pleased to announce we will be attending DesignBUILD, May 14-16, 2019, at the ICC Sydney, Darling Harbour - Stand J22. Annually, DesignBUILD brings together over 7,000 environmentally conscious interior and building industry professionals. The exhibition invites its guests to get to know key industry innovators and influencers, plus their products and projects.
Once again, Spec-Net will produce our comprehensive Product Highlight Series magazine featuring the latest products and services from our esteemed subscribers. The magazine is designed to be handed out at various exhibitions throughout the year (such as DesignBUILD) with additional copies distributed via post to pre-selected tenders.
Quarter Page horizontal strips are available for purchase from $330, horizontal Half Page strips from $660, and Full Pages from $990. If you are an existing Spec-Net subscriber and would like to take advantage of this exclusive marketing opportunity, enquire now.
The team at Spec-Net look forward to seeing you at the show! For more information, please contact us.