New England Blackbutt Sports Flooring by Wood Floor Solutions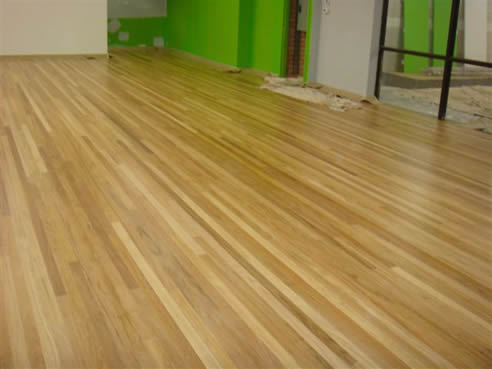 New England Blackbutt 60x21mm Sports Flooring is in stock at Wood Floor Solutions (Aust), the timber flooring specialists.
Due to the current government stimulus package there is an Australia wide shortage of this product but we have it currently in stock in our warehouse and available for delivery within Australia.
Sports flooring, which is used in gymnasiums, dance studios and multi purpose halls is a specialised flooring which is manufactured to a thickness of 21mm instead of the usual 19mm thickness of traditional tongue and groove flooring. This means that instead of the normal 6mm of wear above the tongue these is 8mm of wear so that the sports floor can be sanded more times than traditional flooring and it will last longer before it needs to be replaced.
Contact our friendly sales team on 1300 787 551 to place an order or for further information.