Hardwood Timber Floors Brisbane from Wood Floor Solutions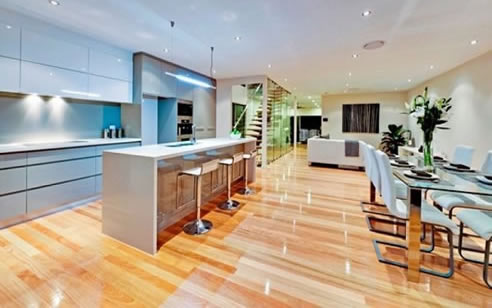 Classic, hardwood timber is the original, and some would say the best option when it comes to timber flooring.
Solid Tongue & Groove Hardwood Timber Flooring has been used since the 19th Century as structural flooring material, which means is can be laid directly over floor joists that create the sub floor and once sanded and polished create a beautiful finished product.
However with modern construction of mainly concrete floors today it is recommended that a sub floor of 15mm ply be installed first.
It's unique and varied appearance ensures its looks are timeless and will always have a place in both modern and traditional interior design.
Contact Wood Floor Solutions today to discuss your timber flooring needs.