Ambulant Toilet Bariatric Grab Rails from Hand Rail Industries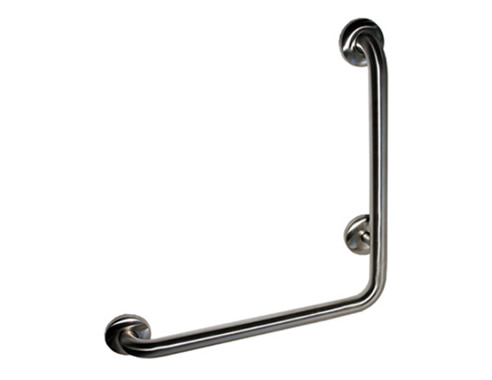 Ambulant toilet bariatric grab rails are among the most in-demand products from the Hand Rail Industries catalogue. The Australian-owned and operated company proudly presents the specialised grab rails as part of their bariatric range of access and mobility solutions for older adults and people with disability.
According to a 2014-2015 report, 11.2 million Australians aged 18 and over were overweight or obese. Bariatric patients may suffer difficulties in walking or even breathing, giving rise to potential trip and fall-related injuries that can cause other alarming health issues. The risk is present even in the home, particularly in the toilet where floor surfaces can be slippery. And so Hand Rail Industries introduces ambulant toilet bariatric grab rails, and other dedicated balance and support providers for the health and safety of bariatric patients.
Standard toilet grab rails are not built to support people regarded as being in at risk category in the bariatric range. Hand Rail Industries has developed an ambulant toilet bariatric grab rail using industrial-strength materials. The results are the best ambulant toilet bariatric grab rails in the market, engineered to support weights of up to 300kg.

VIC: 03 9466 3211
NSW: 0429 183 476
90B Northgate Drive, Thomastown, VIC, 3074