Impact Resistant Correctional Lighting from Gerard Lighting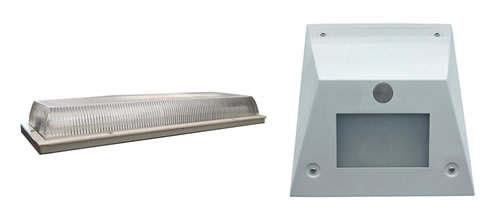 CORRECTIONAL LIGHTING AND LIGHTING CONTROL SOLUTIONS
Recent years have seen Australian prisoner numbers continue to rise, with the number of prisoners in adult corrective services custody increasing by 8 per cent from 2015 to 2016.¹ Increasing strain on correctional resources and continued investment in facilities has put an increased focus on the efficiency of these facilities across the country.
Long gone are archaic prisons synonymous with punishment and hard labour. Today's correctional facilities are designed to meet community expectations around repatriation, deterrence and protection while ensuring that prisoner's civil liberties are upheld during their detainment. The effect of light and colour on behaviour modification, for instance, is stipulated as one of the overarching design factors in Australia's correctional facilities.²
To fulfil these requirements, lighting solutions for correctional facilities must balance effectiveness and efficiency with intelligent design. This is to ensure that luminaires provide proper illumination, are easy to install and maintain, and are tamper proof to eliminate the possibility of lights being used to conceal contraband materials.
Keeping this in mind, Gerard Lighting proudly presents the new CELLITE® LED luminaire range which is vandal and impact resistant. The range includes recessed fittings (CELLITE Remand, CELLITE Raw, CELLITE Armour), surface mount fittings (CELLITE Excelsior and CELLITE Royale), surface mount bed light (CELLITE Bunker) and an emergency exit luminaire (CELLITE Warden).
Critical points of difference within the CELLITE range:
- The CELLITE range (especially the Remand series) can prevent human egress through the standard luminaire cut-out area. The skull of an average adult human (and potentially other anatomical features) will present physical dimensions greater than the width of the Remand series cut-out, ensuring that egress through a removed luminaire cannot occur without further physical alteration to the environment.