XPS Foam Insulation for Inverted Roofs from Plastek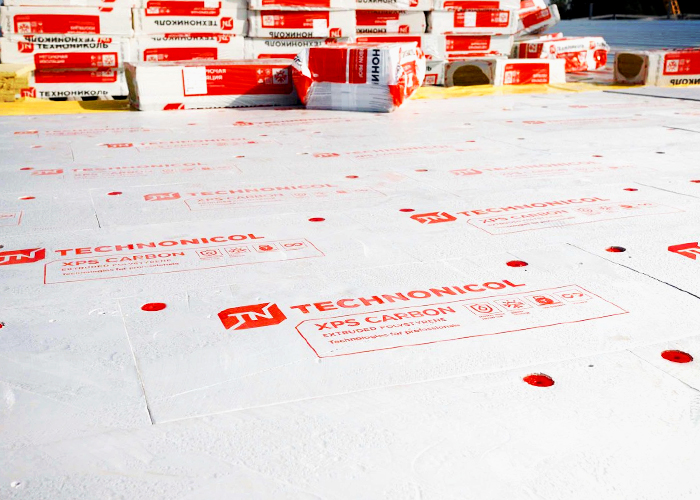 As leaders in the manufacture and supply of top-grade thermal insulation for the building and construction industry, Plastek presents a durable, highly effective, and environmentally-friendly XPS foam insulation for inverted roofs - Technonicol XPS Carbon.
Technonicol XPS Carbon from Plastek is an insulation comprising an array of thicknesses and compressive strengths suitable for a wide range of applications including inverted green roofs on large scale residential, commercial, and industrial buildings. This XPS foam solution meets and exceeds necessary requirements for effective inverted roof insulation, namely superior water resistance, excellent thermal insulation, and durability when subject to extreme weather conditions (including freeze-thaw cycles).
An inverted roof with proper insulation is a significant long-term investment that can help save on major operating costs. Plus as Technonicol XPS Carbon foam is more environmentally-friendly, it offers enhanced energy efficiency and a longer life span.
To learn more about high-performance XPS foam insulation for inverted roofs by Plastek, please visit plastek.net.au today.