Voice Command Lighting Control with Alexa from Gerard Lighting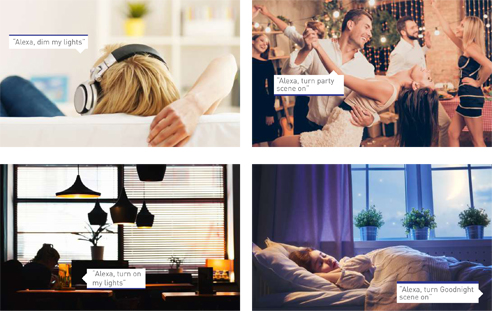 Control your lighting by just saying "Alexa."
Until recently, voice-based lighting control was a futuristic idea. However, technology is finally at a point where voice control is becoming accessible for every Australian home.
Last year, Gerard Lighting introduced its simple, smart and affordable lighting control system for every Australian home - Diginet Sitara Lighting Control. This year, Gerard Lighting has integrated voice-based control using the range of Amazon Echo products - powered by Amazon's cloud-based voice service, Alexa.
Using Amazon Alexa in conjunction with Diginet Sitara, allows homeowners to experience the comfort and convenience of using voice commands to control their lighting.
By simply saying "Alexa" and a command, for example, "Alexa-turn the lights off," the user can personalise their lighting. Whether it's dimming lights, setting a lighting scene or turning off all lights - this can all be done without touching a smartphone or wall switch.