Back Rest with Adjustable Fixing from Hand Rail Industries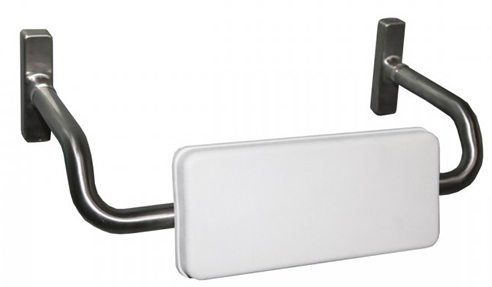 Type 140 Back Rest with Adjustable Fixing
This backrest is available in 32mm Diameter Stainless Steel. Complies with AS1428.1.
We here at Hand Rail Industries are an Australian owned company, who specialise in custom made products specific to customer requirements and are innovative in developing new products.
We are one of the leading suppliers of stainless steel grab rails, as well as chrome plated brass, powder coated aluminium grab rails, combination grab rails, angled grab rails, disabled grab rails, modular grab rails, bannister rails, shower grab rails, hand showers, folding shower seats, rubber threshold ramps, curtain tracks, shower curtains, bathroom accessories and signs just to mention a few.
This is all done in compliance with Australian Standard AS1428.1 Design for Access and Mobility.
We are a Quality Endorsed Company which complies with the requirements of ISO 9001.