Gerard Lighting Launches New-Look Specification Website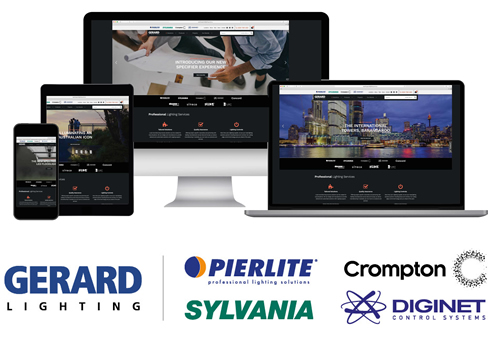 LEADING THE DIGITAL REVOLUTION WITH NEW SPECIFIER DRIVEN, SOLUTIONS BASED PLATFORM
Gerard Lighting, the company behind Australia's most innovative and comprehensive group of lighting brands announced the launch of its new specifier website, marking the first time all their professional brands and products will be housed under the one digital roof.
With an ultimate focus on providing an outstanding user experience, the Gerard Lighting Specifier Website will offer lighting consultants, architects and specifiers quick and easy access to lighting solutions, case studies, critical product information and insights into lighting trends.
Co-created with a wide range of customer groups across the industry providing feedback through informal focus groups and discussions, the specification website brings together the preferences of users. From development to refining, the process of customer consultation has helped shape and guide, enabling Gerard Lighting to introduce a new platform that truly understands and caters to the needs of all customers.
The website will allow users to choose solutions by segment, allowing quick and easy specification in a variety of different project areas, the ability to view product information by clear and defined product categories, easy access to details on completed Gerard Lighting projects and the ability to keep up to date on global and local trends that influence lighting design and specification.