Hand Rail CleanSeal Flange & Cover System by Hand Rail Industries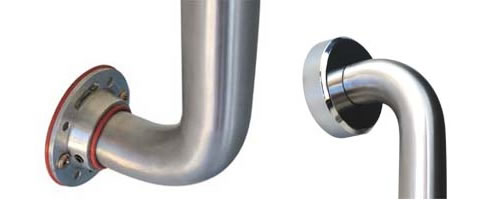 HRI CleanSeal Flange & Cover System
An innovative flange and cover system engineered to provide full structural strength, with simple fixing method and a hygienically mounted installation.
Provides for easily cleaned crevice-free conditions that inhibit bacterial build up.
Features of this system; cast alloy, heavy duty flange, quick and easy to install, 1/4 turn flange cover installation, chrome plated cover and silicone 'O' ring seals.
Benefits of this system; fully compliant to AS 1428.1-2001, low maintenance, effectively sealed to inhibit bacteria and cost effective.
VIC: 03 9466 3211
NSW: 0429 183 476
90B Northgate Drive, Thomastown, VIC, 3074