Whirl3 Solar Powered Roof Fan from Ventilation Supplies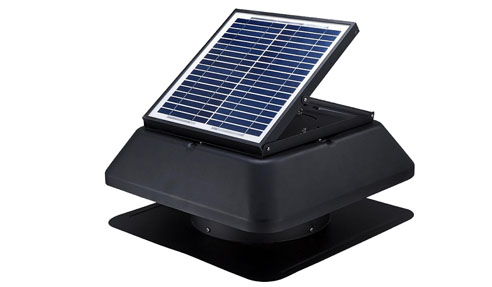 Solar powered roof fans are designed to promote air circulation by pulling heat out of a residential or commercial structure and replacing it with cooler outdoor air. Using solar powered roof fans decreases reliability on the HVAC system, hence, reduced energy consumption while promoting an all-year-round comfortable indoor temperature.
Ventilation Supplies is one of the leading Australian domestic ventilation company specialising in improving a healthy living built environment. Whirl3 is one of the top solar powered roof fans offered by Ventilation Supplies.
Solar Powered Roof Fan - Whirl3 - 20W 14"
20 watt polycrystalline solar panel (365 x 410 x 25mm).
14 inch Aluminum fan blade (air duct dia. 368mm).
Brushless DC motor, square shroud cover, size: 530 x 530 x 250mm, G/W: 16.4 kgs.
Net weight: 13.9 kgs.
Visit www.ventilationsupplies.com.au for further inquiries.
1300 577 777
Unit 26, Dural Park, 280 New Line Road, Dural, NSW, 2158