Australian Waste & Recycling Expo 2019 with GECA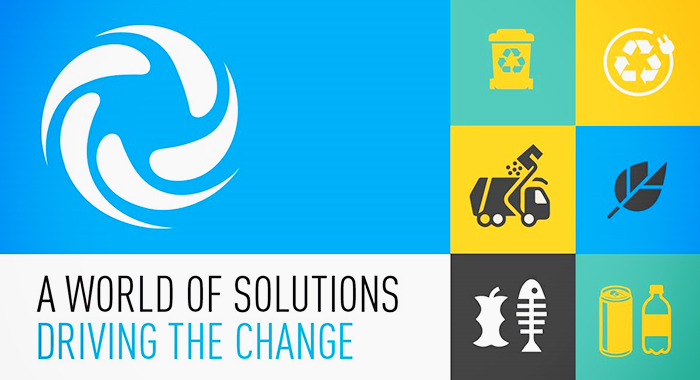 The answer to a cleaner future is in your hands
AWRE 2019 is on now (October 30-31)! Get ready to discover the latest in an exciting showcase of full circle innovative products and sustainable solutions to collect, process, and recycle waste smarter. Explore hundreds of industry leading brands on the show floor!
AWRE 2019 with WasteMaster's Jason Hoen
Ahead of AWRE 2019 we caught up with Jason Hoen, Global Sales Director, Green Eco Technologies to shine the spotlight on food waste and discuss the future of waste management in Australia. Hear more on food waste at AWRE 2019 in the session titled State of the nation: Putting food waste in the spotlight, on Wednesday 30th October, Food Waste Stage.
Food Waste Stage
A new addition to AWRE 2019, the Food Waste Stage will facilitate discussion and a focus on the national issue that is food waste. Hear from food waste warriors, Ronni Kahn (AO), OzHarvest, Founder & CEO and Dr. Steven Lapidge, Fight Food Waste Cooperative Research Centre.
Leadership Breakfast
The industry's leading minds will come together to discuss the future of waste management in Australia. The Hon Matt Kean MP, Minister for Energy and Environment will open the breakfast, followed by NWRIC CEO, Rose Read, and our panel of experts to discuss future issues and challenges.
Industry Forum
Covering the critical topics impacting the future of waste and recycling in Australia, the AWRE Industry Forum, presented in partnership with the Department of Planning, Industry and Environment. Hear from speakers such as, Kate Harris, GECA CEO and Ashleigh Morris, Coreo CEO.
Industry Whitepaper
The AWRE Industry Whitepaper, compiled directly with the industry, outlines the concerns and optimism facing the waste, recycling and resource recovery sector. It includes insights into how advances in energy generation and smart recycling practices can prevent valuable material being dumped in council landfills, plus more.
AWRE is strictly trade only. Entry is restricted to members of the waste and recycling industries. Proof of business identification may be required. AWRE is a business event, therefore we ask visitors not to bring anyone under the age of 15 to the show. Tertiary students with valid student ID will be admitted. Due to OH&S, prams, strollers, and trolleys are strictly not permitted at the event.
For more information regarding the Australian Waste & Recycling Expo 2019 with GECA, visit awre.com.au.