Handrail Handset Cradle EasySlide from Hand Rail Industries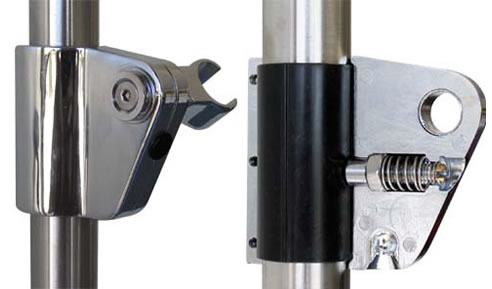 HRI EasySlide
A unique quality handset cradle designed to provide smooth shower positioning by slide-action with fully adjustable tensioner. The encapsulated bush is self-cleaning and keyed to vertical rails to prevent unwanted axial rotation.
The features of this product; alloy casting, double chrome plated, concealed bearing, anti-rotation key, adjustable slide tension, no obstruction on rail, self cleaning and an optional handle (for seated users).
The benefits of this product; fully compliant to AS 1428.1-2001, low maintenance, can be used as a grab rail, no obstruction on rail to harbour bacteria and cost effective.
VIC: 03 9466 3211
NSW: 0429 183 476
90B Northgate Drive, Thomastown, VIC, 3074