Institutional Signage from Coolah Signs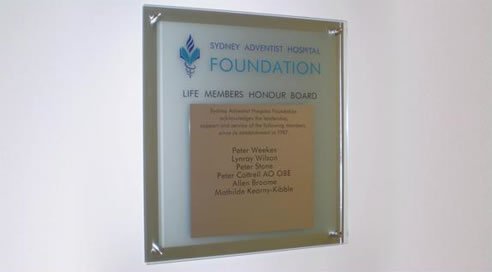 Signage is a small but important part of an institution's many responsibilities. By making use of Coolah Signs as a preferred institutional supplier, we can help you manage this function more efficiently, saving you time and money.
Our first step would be to analyse your signage needs and produce a streamlined signage inventory of standardised signs and sizes, some of which would be unique to your institution.
Any future requirements for signs in the inventory could then be made by placing orders by email or phone referencing the code number, eliminating the need to specify each sign individually, a significant saving in time and labour.
Of course it is not possible to list every possible signage need in an inventory, but more than 90% of your regular signage needs should be covered and any special requirements, including signs in laser cut lettering, would be treated as a special order and briefed directly to your Coolah Representative.
The efficiency of Coolah's streamlined Institutional Signage Ordering System enables us to be even more cost effective in servicing your signage needs.