OT Grip Grab Rails from Hand Rail Industries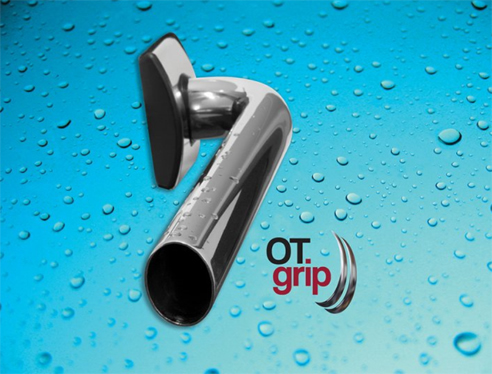 Hand Rail Industries supplies OT Grip Grab Rails. OT Grip has been designed as the perfect fit between a grab rail and the human body, minimising physical effort and discomfort. Australian innovation. Complies to AS1428.1-2009.
OT Grip is a world first, creating a point of difference in your living and working environment. Although the hand is pliable for grip, the natural shape between the thumb and index finger is an oval shape. OT Grip allows the hand to fall naturally around the rail, minimisng strain for the hand, enabling grip on the grab rail without forced closure of the hand.
OT Grip is low maintenance with no obstruction on the rail to harbour bacteria. This product range will assist in having a positive affect on the health and well-being of the user in all environments.
Available in two finishes, Satin or Mirror Polished.
VIC: 03 9466 3211
NSW: 0429 183 476
90B Northgate Drive, Thomastown, VIC, 3074