Dayliter and Dayliter Plus Skylights from Atlite Skylites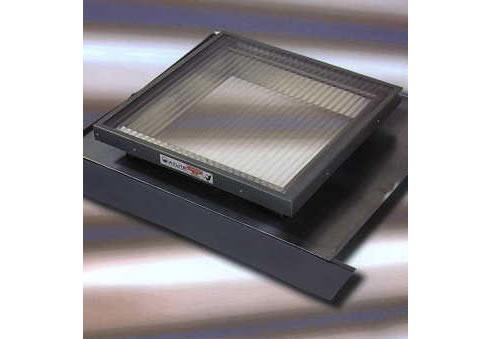 Polycarbonate skylights
Low profile
Triple glazed
UV-stabilised polycarbonate
Excellent fire hazard properties
High-impact resistant
Excellent thermal insulation properties of the Dayliter Plus
Dayliter
Excellent fire hazard properties (see chart opposite)
Impact resistance of polycarbonate flat sheet is 250 time higher than float glass and 30 times that of acrylic materials.
Dayliter Plus
Thermal insulation results in substantial energy savings in air-conditioned and heated buildings.
For larger sizes or low pitched applications using a clear outer dome provides up to 90% light transmittance plus high impact resistance.
Best UV-stabilised polycarbonate for long-term weatherability.
03 9584 8500
31-33 Kembla St, Cheltenham, VIC, 3192