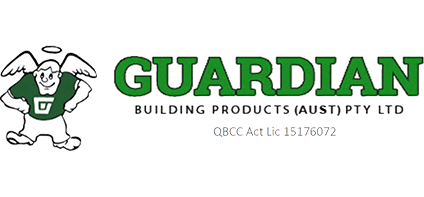 Company Profile
Having commenced the business in March 1991 as Guardian Building Products Pty Ltd, it was not until 1995 that the company proudly incorporated (Qld) into it's name and truly became a Queensland owned and operated organization. Initially, Guardian promoted a single range of product as manufactured by James Hardie Building Boards, recognizing that specialization of a single product range gave opportunity to levels of technical support and services yet to be achieved or attempted by others too diversified to match there approach.

It was during those formative years, it became evident that controlled diversification of both product and services were essential to ensure it's future growth and progress. As such, Guardian has expanded it's core activities whilst retaining our dedicated commitment toward impeccable and effective customer service.
Guardian Building Products (Queensland) Pty Ltd
07 3865 2993
Unit 4/151 Robinson Road, Geebung, Qld, 4034
* If you would like to update the text on your profile page, please contact Spec-Net.