Pre-Finished Fabricated Facade Panels from Guardian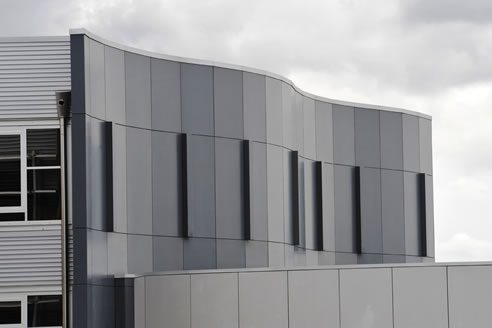 Readipanel
Pre-Finished High Class Fabricated Panels That Make Your Project Stand Out in a line up.
Guardian's "Readipanel" façade and facia system is compressed fibre cement sheeting that has been cut to size, pre-drilled if requested and painted to pre-determined specifications to provide a premium finish.
It is used for ceilings soffits, exterior and internal cladding and gives your building an appearance that looks better than first class.
The Readipanel system removes the hassle of cutting, drilling and painting to variable standards on site, so you can immediately fix the pre-fabricated panels and move on to your next project. Let us control the WH&S issues in our factory and free up your site resources.
Readipanel typical uses include:
- Façade and Fascia systems
- Infill panels in glazing applications
- Soffit lining panels
- Double sided balustrade panels
- Awning roof panels