Superior Washroom Partitions from Guardian Building Products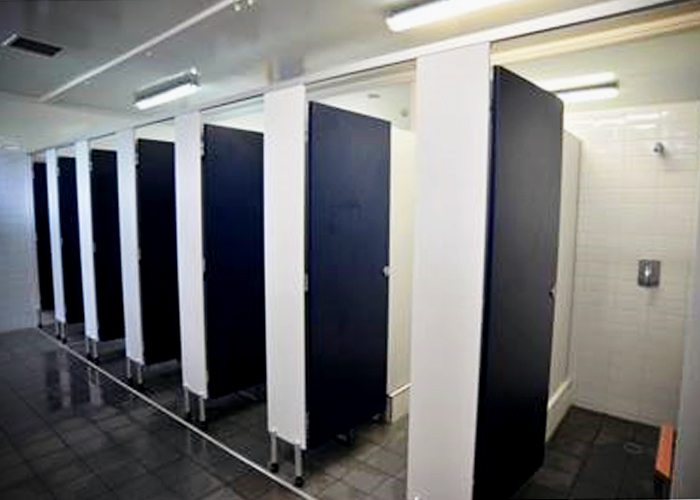 Guardian Building Products are your experts in superior washroom partitions for high-traffic commercial applications. The Brisbane company boasts over 20 years of experience in the field plus the ability to provide exceptional, on-trend, up-to-date, and suitable washroom partition solutions regardless of project specifications. Furthermore, Guardian provides a professional installation service for long-term durability and reduced maintenance needs. Your washroom partitions are guaranteed increased graffiti and moisture resistance plus enhanced privacy when supplied and installed by Guardian.
Washroom partitions from Guardian Building Products are ideal for;
Shopping centres.
Offices/Factories.
Venues including sports or entertainment facilities.
Hospitality such as restaurants.
Small and large-scale accommodation.
Educational and institutional buildings.
Community or public areas.
Road houses, rest areas, and caravan parks.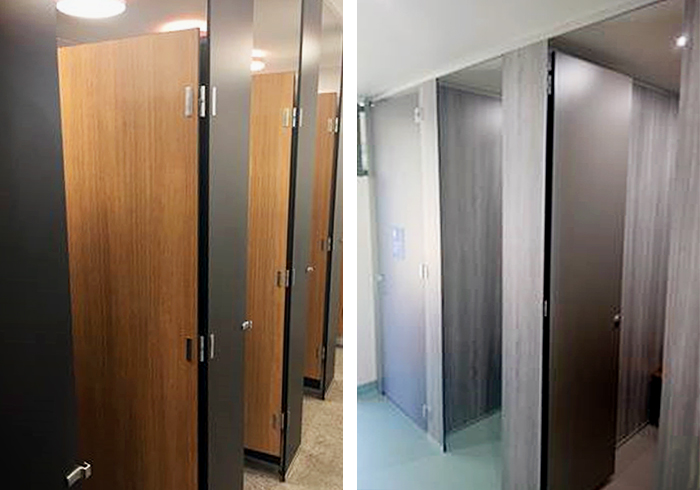 Guardian Building Products offer washroom partitions made to measure. Choose from standard floor-to-ceiling, floor or pedestal mounted systems in one of the many colours and finishes already available. Or, get in touch with the team to discuss your custom requirements; Guardian are your "one stop shop" for all washroom needs (ask about their benchtops and accessories)!
Your Guardian washroom partition system is delivered with utmost privacy. Legislation has changed to incorporate the use of mobile devices en-masse, unisex bathrooms, and to increase personal safety - particularly in public facilities. Therefore, Guardian proudly provide washroom partitions with;
Rebated edges around doors and nibs to prevent visibility between doors and panels.
Flexible widths & heights so that your washroom may be customised in your preferred level of privacy, including to the floor.
Privacy panels for urinal bays.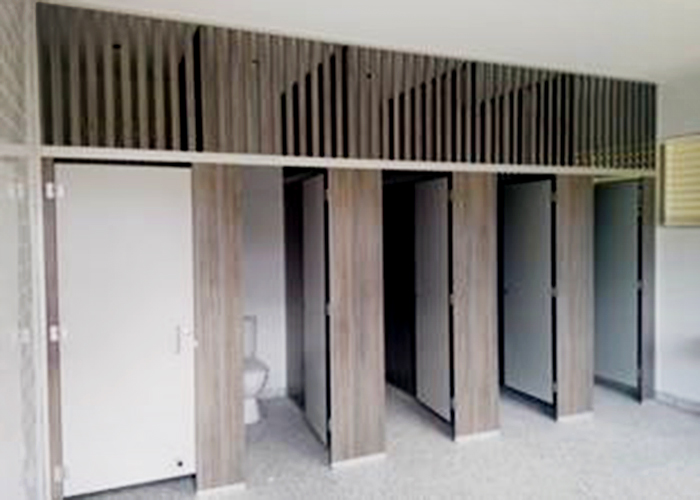 For more installation examples and information regarding washroom partitions from Guardian Building Products, visit www.guardianqld.com.au today.