Custom Designed Cavity Sliders Sydney from Smooth Door Systems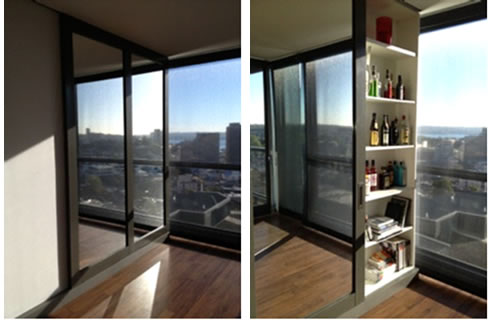 Smooth Door Systems delivers another unique custom designed project from it's professional manufacturing facilities. The end result achieved higher than expected quality finishes.
Manufacturing specialised aluminium framed sliding and cavity door systems with integrated mirrors, giving this residential apartment unit a feeling of amplified space and lighting. Our systems flush ceiling integration allows for free unobstructed flow between rooms.
The smooth ease of operation is child's play and with the added benefit of soft closing and opening functions make the use of out systems safe and fun.
Please visit us at www.smoothdoors.com.au to enquire how we can assist you with your next design challenge.