Cavity Sliding Doors Sydney from Smooth Door Systems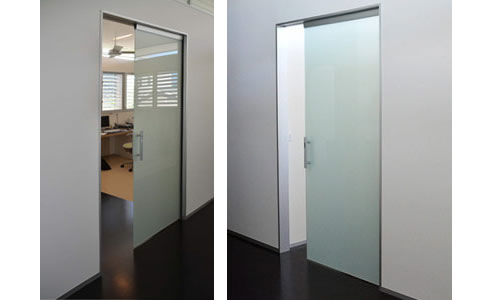 Welcome to Smooth Door Systems, manufacturers of Smooth Cavity Sliders a high quality cavity sliding door systems suitable for timber, frameless glass and aluminium framed glass door blades.
Smooth Door Systems is the appointed local distributor of the Tornex Door System P/L. and together we are proud to present the new generation in cavity sliders. A complete sliding door system, which is ingenious in its simplicity but has been meticulously considered and re-considered to the point of perfection.
By becoming the single link between the concept through to delivery for installation, we have dramatically reduced the margin for error, and at the same time significantly increased your margin of convenience. As a result, Smooth Cavity Sliding Doors are one of the leading manufacturers of cavity sliding systems in Australia.
Space Saving Ideas
The Smooth Cavity Sliding Doors system offer a high quality solution to the much dreaded challenge of optimising the available space inside any given room. By effortlessly sliding into the wall, and excluding the now antiquated look of 'pelmets', the slimline design allows the ceiling line to continue throughout the walkway on the same plane, achieving the desired open feel, which is both pleasing to the eye and extremely practical.
It's Your Decision, Your Choice
Incorporating European designed sliding door hardware, Smooth Door Systems ensure the smoothest possible motion, with the added benefit of maximising the weight loading capacity to 100kg per panel. This allows for an almost endless choice of panel options ranging form frameless glass, timber, MDF, perspex, aluminium framed doors, single or bi-parting units, etc. The versatility makes our system perfectly suitable for an equally large number of applications both in the commercial and domestic sector.
It's All About Results
As an innovative company, we pride ourselves as being creative by nature, perfectionists by practice and hard-working by choice. From the ground floor to the penthouse, you can rest assured that we will always aspire to work together with you, in order to guarantee a mutually satisfactory result every time.