Luxafloor® ECO²™ epoxy floor coating from Dulux Protective Coatings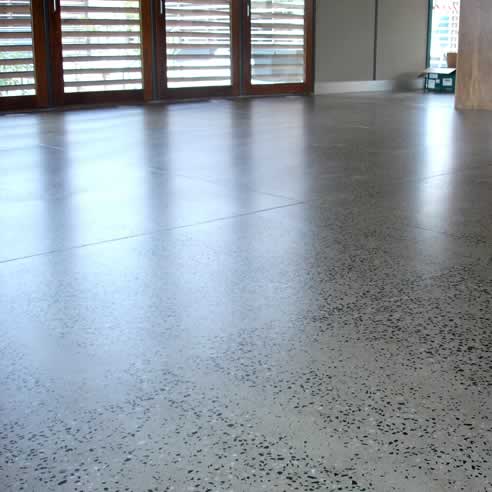 In the move away from solvents and towards more environmentally sustainable, water based technology, Dulux Protective Coatings has developed and launched our innovative flooring product, Dulux Luxafloor® ECO2™ - a true waterborne, two-pack epoxy floor coating.
Luxafloor® ECO2™ is designed for medium foot and wheel traffic conditions where solvent odour may be a concern. The total VOC level of Luxafloor® ECO2™ is less than 10 g/l and has virtually no odour, making it suitable for projects where stringent indoor air quality standards must be maintained, such as the refurbishment of hospitals, aged care facilities and schools. Luxafloor® ECO2™ can be used in projects constructed within ESD guidelines such as Green Star.
As to application convenience, the fast dry characteristics of Luxafloor® ECO2™ allows up to three coats to be applied in a single day, and ready for light traffic in a day or two.
Luxafloor® ECO2™ is "a breath of fresh air" for applicators, with virtually no odour and a considerably reduced OH&S impact during application.
Features & Benefits
Very low odour and VOC compared with conventional epoxies (< 10 g/l when mixed).
Easy to apply - excellent application by brush, roller, conventional or airless spray.
Suitable for a wide variety of applications and substrates.
Dries quickly, allowing multiple coats in a day to achieve a trafficable floor in less time.
Smooth, eggshell to semi-gloss finish with optional Luxafloor® Aggregate where desired.
Excellent adhesion to concrete.
Extremely tough and exhibits good chemical resistance when cured.
Available in Clear, a standard range of factory packaged colours and tinted pastel colours.
Handy 10 litre kits.
Easy wash-up in water.
Performance Guide
Weather: For interior use only.
Water: Excellent resistance to fresh and salt water.
Solvent: Resists splash and spillage of chlorinated, aromatic and aliphatic hydrocarbons and alcohols and dilute acids.
Abrasion: Excellent when fully cured (CS17 wheels: 120 mg per 1000 cycles on Taber Abrasion Tester.
Adhesion: 80 kg/cm² (1100 p.s.i.) - (Dolly pull-off test, AS1580.408.5).