Floor Coatings from Dulux Protective Coatings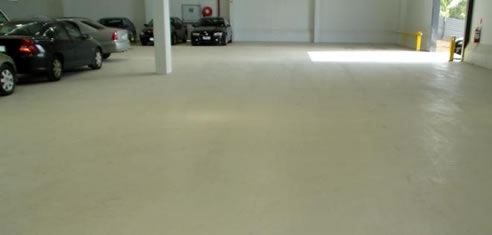 Little area takes more wear-and-tear than floors. Dulux Protective Coatings provides high durability, fast-cure flooring products with added benefits of high visibility, ease of cleaning and maintenance and minimum down-time.
Slip-resistant Aggregate is also available.
DUREBILD® STE has been developed specifically for Australian conditions using the latest epoxy technology. It is principally used as a high performance maintenance coating over hand, power tool or high-pressure water cleaned surfaces where blasting is impractical or not allowed.
This coating can also be used for new work and where required as an intermediate coat. Untinted DUREBILD® STE is ideal for fresh and salt-water immersion over abrasive blast cleaned steel.
It provides excellent protection against the splash and spillage of a wide range of chemicals. DUREBILD® STE can be topcoated with a wide range of coating types and is available with a cold cure hardener that is bloom free.
Tested in accordance with AS4548.5 Appendix C & D for use as a concrete anti-carbonation coating system when used with Weathermax® HBR.