Water Borne Epoxy Floor Coating from Dulux Protective Coatings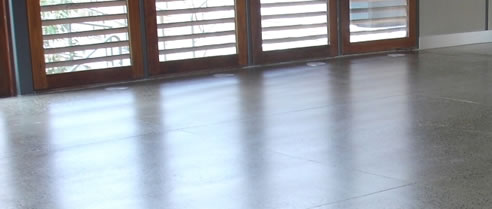 Royal Botanic Gardens Cafe - Internal Concrete Floors.

This project used 2 x LUXAFLOOR® ECO²™ @ 65µ LUXAFLOOR® ECO²™ is a low build, water borne, two pack epoxy floor coating that provides a hardwearing surface with excellent adhesion to concrete. It is ideal for use in areas subject to foot traffic and can be applied as a slip resistant finish to provide maximum safety by using a suitable aggregate. LUXAFLOOR® ECO²™ is ideal for use in internal floor areas where the odour of conventional epoxy floor coatings prevents their use. It has a heat resistance of up to 120°C dry heat and has excellent resistance to splash and spillages of most alkalis, salts, solvents and dilute acids. Features:
EXTREMELY TOUGH FILM
WATER BORNE EPOXY FLOOR COATING
EXCELLENT ADHESION TO CONCRETE
GOOD CHEMICAL RESISTANCE
LOW VOC - LESS THAN 10g/L
LOW ODOUR
AVAILABLE IN A SELECTED RANGE OF FACTORY MADE AND TINTED COLOURS
AVAILABLE IN CLEAR COAT FINISH
AS/NZ 4586 (with the addition of a suitable LUXAFLOOR® Aggregate) Prior to application to concrete surfaces, remove all laitance, form release, curing compounds, oil, grease and other surface contaminants. Diamond grind, track or light shot-blast to provide suitable profile. Remove all dust by vacuum cleaning. Fill any large voids exposed using Luxepoxy Filler. Cement based substrates should be at least 21 days old before coating. To find out more read the LUXAFLOOR® ECO²™ data sheet here.