Disposable Air Filters from Camfil Airepure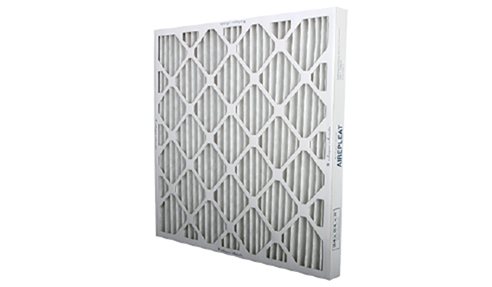 Disposable air filters play an important part in any air filtration system as they are designed and manufactured to provide a cost-effective method of protecting commercial air filtration components such as secondary air filters and cooling coils, and help to improve air quality within indoor environments. Commonly placed over supply and/or return air handlers as pre-filtration devices, disposable air filters capture and remove larger airborne contaminants from the air stream that passes through them.
Over time, air filtration media gets clogged with particulates and air filters must be replaced to maintain the efficiency and performance of air filtration systems. It is generally considered more cost effective to replace and dispose of these pre filters than clean them on-site (washable air filters).
Disposable air filters are available in the following common styles:
1. Cardboard Pleat
Involves the use of pleated air filtration media that is bonded to a cardboard frame
2. Flat Panel Type
The air filtration media is attached to a metal frame
3. Metal V-Form
Pleated air filtration media is inserted into a channelled metal frame