Compact Dust Collectors - Quad Pulse Package by Camfil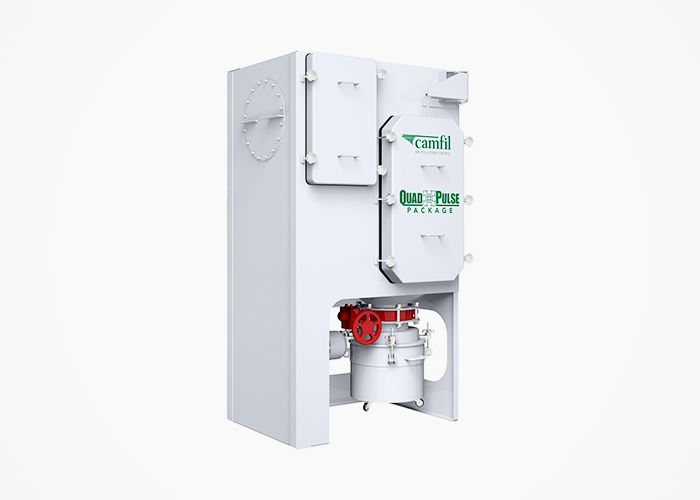 Camfil Quad Pulse Package Compact Dust Collector
Many processes in the pharmaceutical industry can produce hazardous dusts in high concentrations, including mixing and blending, granulation, drying, coating, tableting, filling, packaging, and weighing processes. Cleanable filter systems are sometimes necessary to facilitate continuous manufacturing processes, preventing regular, expensive filter replacements.
The Quad Pulse Package PX is an economical, space-saving cleaning unit requiring a single primary HEPA filter cartridge. Camfil's pleated filter technology provides exceptional dust release, enabling extended filter service life and reduced filter replacement. The efficient, segmented design of this filter cartridge allows segmented cleaning during operation for production process and product quality control.
The Quad Pulse Package H14 HEPA filter captures the fine dust particles and is a tested flame and contamination barrier. The compact and strong unit construction incorporates an explosion shock pressure-resistant design with specialized materials from the aerospace industry maintain its integrity with no damage during an explosion event with ST2 organic dust.
Suitable for hazardous dusts requiring full containment, the Quad Pulse Package also include Bag-In/Bag-Out filter safe change systems for all maintenance stages. For more information, please go to camfilapc.com/au/.