Environmental Air Quality Control with Camfil Airepure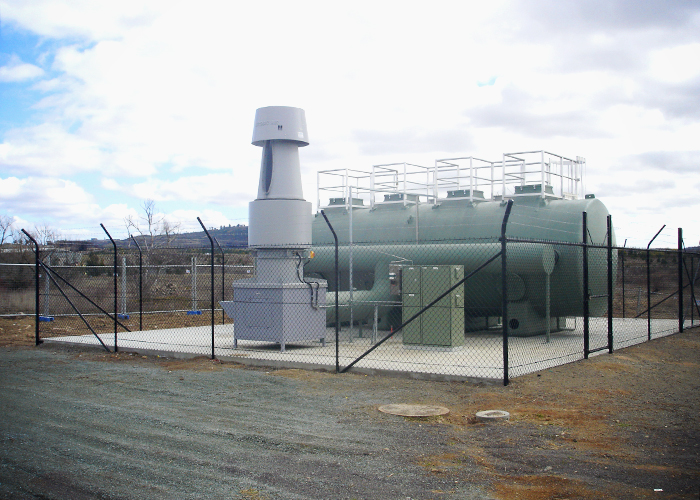 Acclaimed as one of the leading air filtration suppliers in Australia, Camfil Airepure has substantial knowledge plus access to the latest technologies to help their customers comply with legislation affecting airborne emissions around waste water and sewerage treatment plants. Camfil Airepure's environmental air purification solutions are ideal for activated carbon or chemical media filtration, wet or dry scrubber technologies, and odour control systems.
Wet Scrubber Technologies - Kills airborne chemical release while controlling unwanted odours. Perfect for wastewater facilities, sewerage and water treatment plants, mining and industrial process exhausts.
Chemical Media Filter - A gaseous filtration that inhibits the growth of toxic, corrosive, and airborne contaminants.
Strobic Air Tri-Stack - An effective alternative for tall and unsightly roof exhaust systems. Less visible than conventional stacks, it extracts via the rooftop in a simpler, more reliable way without compromising your exterior facade.
Power-Clean - Built with a cutting edge technology that uses an electrostatic precipitator to prevent the penetration of process-generated airborne contaminants.
Head on over to www.airepure.com.au for more information on Environmental Air Quality Control with Camfil Airepure.