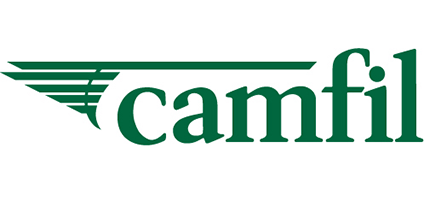 Company Profile
Camfil is a global clean air solutions manufacturer providing commercial and industrial systems for air filtration and air pollution control, with the support of 30 manufacturing sites, six R&D centres, local sales offices in 30 countries, and over 4,800 employees worldwide.

Airepure is Australia's leading national air filtration company, providing unique, powerful and integrated air filtration solutions, ranging from basic HVAC filtration through to high end HEPA/ULPA filtration and airborne containment technologies for over 20 years.

In March 2020, Airepure Australia was acquired by Camfil, and together we are combining the best of Camfil and Airepure's people, products, services and custom engineered solutions to provide quality, purpose built clean air solutions for the Australian market. Camfil Airepure offer a comprehensive range of core particulate and gaseous filtration products that are stocked and supported nationally. Our air filtration products and solutions are purpose-built for quality, reliability, and value.

We design and engineer custom air filtration, air purification and airborne containment solutions to meet specific client requirements, and provide relevant support services including product installation, maintenance, and NATA-accredited onsite testing and certification. Airepure has office or agent, warehouse, and technical support facilities in all major cities, including Melbourne, Canberra, Sydney, Brisbane, Townsville, Darwin, Perth and Adelaide.

Our in-house engineering, estimation, and service departments ensure we can support and service our clients through the entire process, from system design to installation as well as after-sales service and maintenance.
Camfil Australia
1300 886 353
64 Geddes Street, Mulgrave VIC 3170
* If you would like to update the text on your profile page, please contact Spec-Net.