Flexible Polymeric Membrane from GCP Applied Technologies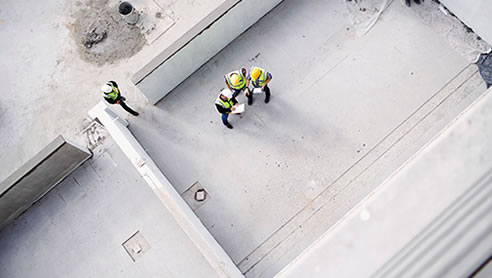 BETEC™ Fastflex
Flexible Polymeric Membrane
BETEC™ Fastflex is a fast curing, two-pack, polymer modified, tough cementicious waterproofing membrane. It is reinforced with specially graded synthetic fibre. When blended, BETEC™ Fastflex forms a flexible matrix of rubber polymer and hydrate structures, providing a tough breathable membrane that is impermeable to liquid water. BETEC™ Fastflex is easily applied as slurry onto horizontal and vertical surfaces.
BETEC™ Fastflex waterproof membrane is ideally suited for general purpose use on all commercial and residential applications including:
- Wet Areas - shower floors and walls, bathrooms, toilets, laundries, kitchens, equipment room floors.
- Anti-Efflorescence Sealer - used over tile bed on decks and in wet areas to prevent calcium leachate staining.
Bonds securely to concrete, masonry, cement render, FC and CFC sheet, brick, block, ALC, etc.