Facade Waterproofing and Air-Tightness with GCP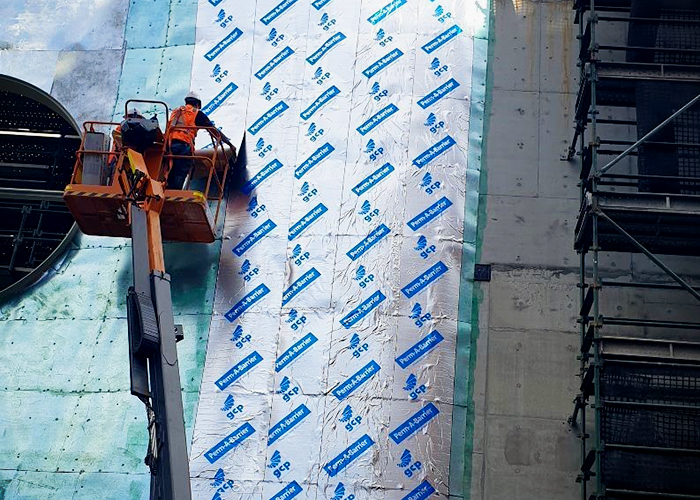 Improve building air-tightness for better energy efficiency and indoor air quality

Air leakage and uncontrolled air movement in buildings can lead to energy loss, mold development, and deterioration of indoor air quality.

The practice of testing whole building's air tightness is common in Europe and North America as it is recognised that well sealed buildings perform measurably better for both energy efficiency and thermal comfort. The building and construction industry in Australia is taking a pro-active approach to develop more efficient air tightness practices for existing and new buildings. The Green Building Council of Australia has introduced air tightness credit points - up to 2 points can be awarded when a building's air tightness is tested in accordance with a recognised industry standard and demonstrates a 'best practice' outcome¹. The national construction code has also been updated in 2019 to improve current practices.

GCP's Perm-A-Barrier products are the industry's leading air barriers for commercial buildings. They are easy to install and proven to provide protection to buildings from air leakage and moisture damage.

Learn more about GCP's Air and Vapour Barriers at gcpat.com.au.

1. Building Air Tightness, Innovation challenges Handbook, GBCA.