Xerapol Polishing Paste for Uncoated Acrylic Glass from ATA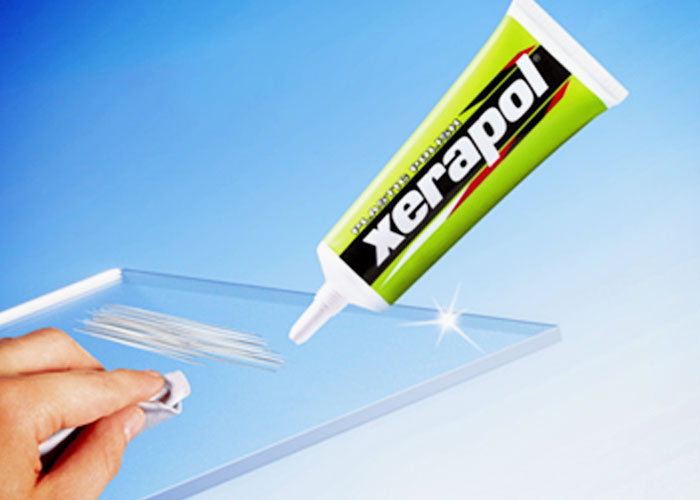 The result of quality workmanship from a leading supplier of specialised adhesives, ATA, Xerapol is a revolutionary polishing paste designed to help users easily and safely resolve issues such as unwanted scratches found in uncoated acrylic glass and plastic parts. It is ideal for motorbikes, cars, caravans, mobile homes, boats, furniture and more. Without the need to overspend on repair costs, Xerapol quickly treats scratches, allowing for acrylic glass to shine as bright as new again.
When applied, Xerapol is dissolved then polished with fine abrasive particles. Put a little amount of the polishing paste on the scraped surface and clean with firm pressure using a soft, clean cotton pad or cloth polisher. Do this for 2-3 minutes (or longer for deeper scratches) and remove residue with a fresh cloth. For very deep scratches, treat the surface first with a special abrasive paper and water, then follow with the application of Xerapol.
ATA stocks and supplies Xerapol in a tube of 50g or sales box with 10 sets. For more information, visit www.acrylictech.com.au today.