Two-Part Clear Adhesive for Acrylic - Acrifix 190 from ATA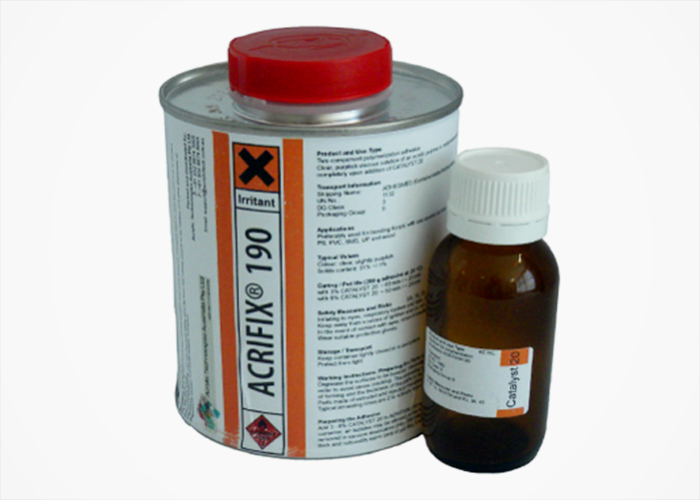 Acrifix® 190 is a two-part clear adhesive from Acrylic Technologies Australia based on the combination of acrylic polymer and methyl methacrylate. It was introduced as an effective adhesive for bonding acrylic, and preferably for use with PLEXlGLAS® GS, PLEXIGLAS® XT, or parts made from PLEXIGLAS® moulding compound. Acrifix® 190 is readily available to Australian specifiers via ATA, your trusted, local experts for high-quality and specialised adhesives.
Bonding acrylics with Acrifix® 190 can be done at home. Prior to application, fix parts to be bonded in the desired position and seal joints with a suitable adhesive tape. Add the two-part clear adhesive to the sealed joints directly from the mixing vessel via glue dispenser or disposable syringe. Further treatment must be done 2-6 hours after curing. Tensile strength is accumulated after only a day or after immediate annealing as soon as the adhesive has cured.
Acrifix® 190 is available in 1L, 4L, and 25L drums. For more information, visit www.acrylictech.com.au today.