Portable UV-C Disinfection Handbags from ATA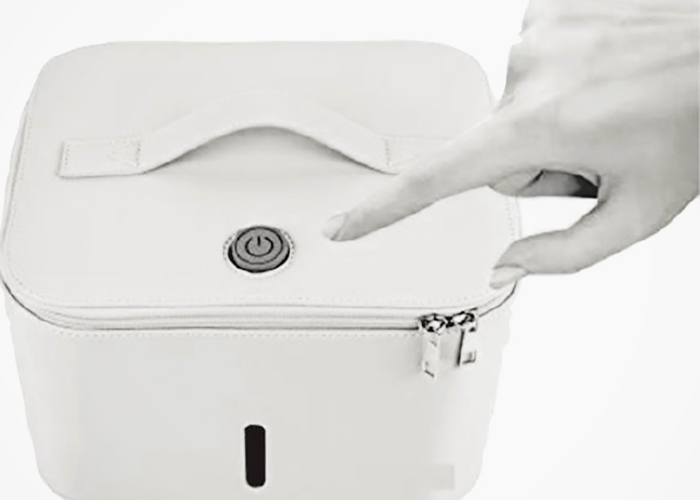 These portable UV-C disinfection handbags from Acrylic Technologies Australia (ATA) offer a convenient way of disinfecting your hand-carried items on-the-go or at work, especially in medical settings. This mobile solution offers broad spectrum coverage and sterilising power for the treatment of personal or business tools and accessories.
Often when we use our personal effects such as reading glasses, mobile phones, wallets, and even face masks, we are unaware that we could be putting them down on contaminated surfaces before using them. You can always disinfect your effects using environmentally-unfriendly wipes or disinfecting fluids such as alcohol, or simply purchase ATA's portable UV-C disinfection handbag for safe, repeat use.

Available in white, grey, or pink, MY-HANDBAG-SAFE 2020 offers UV-C treatment in as short as 3 minutes with a simple one-touch button operation. UV-C light is known for its disinfectant properties and is safe for humans but effectively eliminates germs, viruses, and bacteria on surfaces, including COVID-19. Readily rechargeable, this portable disinfecting handbag is ideal for those working in medical facilities, sanitising personal items faster and more efficiently.
For peace of mind and to keep your items free from infection, buy your very own portable UV-C disinfection handbag from ATA today. Click here to buy now or visit acrylictech.com.au for more details.