Photo-Curing Adhesive for Acrylic Bonding from ATA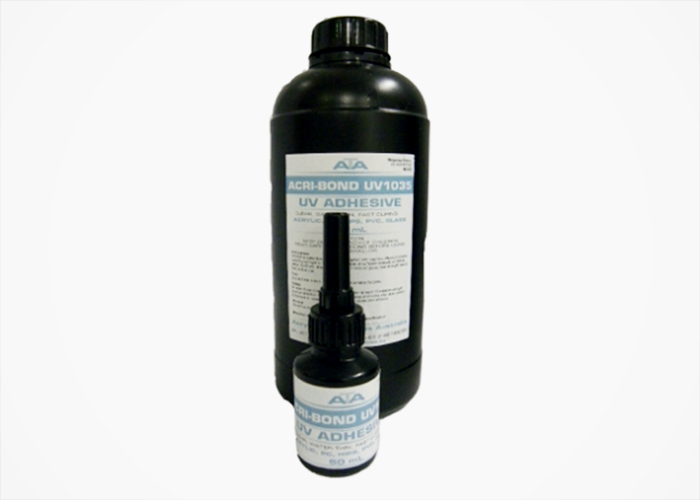 Australian manufacturing and construction companies seeking practical yet highly advanced photo-curing adhesives need look no further than Acrylic Technologies Australia (ATA), a leading supplier of specialised adhesives, polymers, and associated accessories. Their popular photo-curing adhesive, ACRI-BOND UV1035 is formulated via revolutionary light curing technology and is ideal for bonding acrylics and PC.
ACRI-BOND UV1035 features excellent adhesion strength and shock resistance, outperforming most traditional photo-curing adhesives on the market. It offers a fast curing time under visible light, resulting in excellent surface dryness and transparency. To secure non-compromising adhesion, store the photo-curing adhesive without any possibility of light exposure and always replace the lid after use. Unopened ACRI-BOND UV1035 has an eight-month minimum shelf life if stored in a dark place below 250°C.
ATA supplies photo-curing adhesive in black bottles, either sealed or with witch-hat applicator nozzles. For more information, head over to www.acrylictech.com.au today.