Specify Pool Coatings from Hitchins Technologies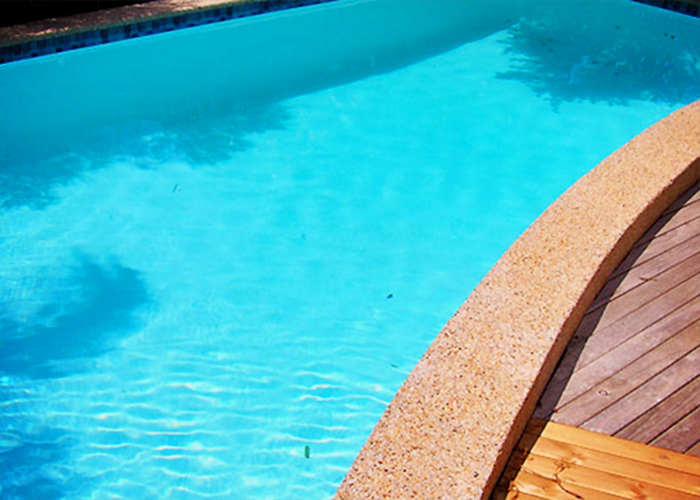 Breathe new life to your old, tired, or unattractive pool with the best value pool coating in town - Epotec NT (New Technology) from Hitchens Technologies. Effective on concrete or fibreglass pools, this special pool coating leaves an attractive, seamless, and hard-wearing surface, allowing for safe and enjoyable use of your pool that your family and guests can enjoy for a long time.
Epotec pool coating far outsells conventional chlorinated rubber paints, plaster finishes, and tiles, due to its long-lasting, hard-wearing features ensuring over 20 years of usage. When applied to a concrete pool, it immediately waterproofs the inner surfaces, keeping the water from damaging any supporting steel. As for fibreglass pools, Epotec replaces a worn gel coat, protecting the underlying shell from water ingress. Plus, on top of these benefits, this pool coating also looks attractive. It is applied with no nooks or crannies for algae to lodge in.
Hitchens Technologies can supply this pool coating anywhere in Australia. For more information, visit www.poolpaint.com.au today!