Leading Pool Coating - Epotec NT from Hitchins Technologies®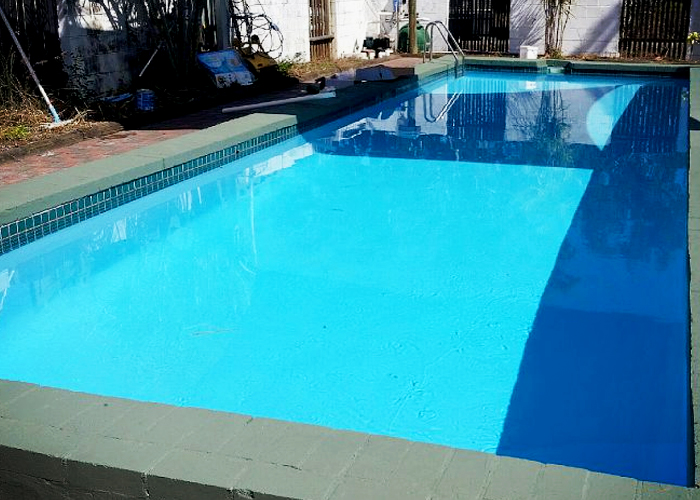 Epotec NT (New Technology) epoxy coating is the pillar of Hitchins Technologies, Australia's market leader in the supply of swimming pool and spa coating or painting solutions. As the best pool coating choice on the market, the epoxy coating boasts lasting and seamless properties, packed with limitless advantages.
Regardless if building a new pool or restoring the life of the tired, worn, and unattractive pool, Epotec NT ensures an attractive, durable finish with UV, wear and scratch protection. The resulting hard, smooth surface is easy to clean and has no room for algae or any degrading agents to lodge. It also resists pool chalking, chemical and salt infiltration making it safe to use with fish.
User-friendly, Epotec NT is easily applied by brush, roller, or spray through DIY or with contractors. Hitchins Technologies also designed the epoxy coating to work on concrete (painted or not), marble sheen, pebblecrete, or fibreglass. Visit www.poolpaint.com.au for more information.