Pool Makeovers Sydney from Hitchins Technologies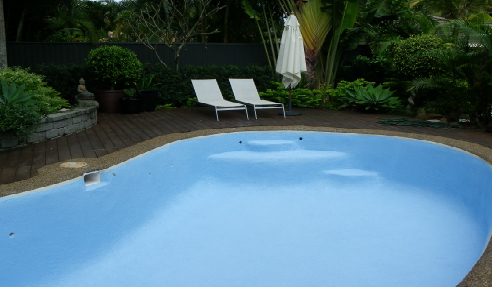 If your pool or spa is long overdue for a makeover, contact Hitchins Technologies for Australia's best value pool coating solution. Give your pool a new lease of life with Epotec's epoxy pool coating and applied by your team of professional independent contractors, Hitchins Technologies. Bring your pool back to life with features such as;
An amazing durable and coloured finish.
Works on unpainted and painted concrete, Marblesheen, Pebblecrete, or fibreglass.
Specially formualted to be UV, wear, and scratch resistant.
When fully cured, is a hard, smooth, and easy to clean surface.
Resistant to chalking, chemicals, and salt.
Proven to last for over 20 years in Australia.
Great for residentail and Olympic pools.
Australia-wide DIY delivery; or
Cost effective application by an Approved Contractor.
For more information or to request a quote, visit poolpaint.com.au.