Epoxy Pool Paint - Epotec NT from Hitchins Technologies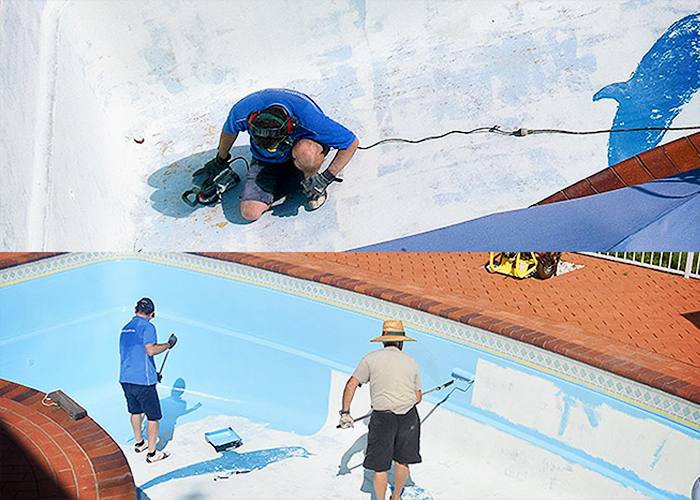 Hitchins Technologies are the masterminds behind renowned Epotec NT, an attractive, seamless, and hard-wearing epoxy pool paint formulated to refurbish old or worn pool spaces. Based on the most trusted pool coating alternative, epoxy, Epotec NT is applied on pool surfaces not only to improve the appearance but also to enhance resistance to UV rays and abrasion. Epotec NT provides homeowners a long-lasting pool finish without the need for excessive maintenance.
Epotec NT epoxy pool paint is designed to provide a versatile and durable coloured finish that will easily blend into your existing pool design. It effectively works on concrete (painted or uncoated), marble sheen, pebblecrete, or fibreglass, and is perfect for small-scale backyard pools to Olympic-sized commercial pool surfaces. Hitchins Technologies boasts the cutting edge composition of their Epotec NT to ensure excellent resistivity to chalking and chemical penetration, making it extremely safe to use even in ponds.
Epotec NT epoxy pool paint can be applied by independent contractors or DIY via brush, roller, or spray. Contact Hitchins Technologies or visit www.poolpaint.com.au today for more information.